New Location Wason RMT Tuina and Acupuncture welcomes you as our dear client to our new location at 4 Alliance Blvd, Unit 5, Barrie. You can bring your friends along, and we will offer you reward. Below are the promotional service price at Christmas and New Year. 1. 60 minutes Tuina massage: $60, tax included 2. 45 minutes couple massage: $90, tax included 3. 60 minutes foot reflexology: $50, tax included 4. 60 minutes traditional Chinese acupuncture: $60, tax included 5. 60 minutes traditional Chinese Pain Relief massage: $60, tax included 6. 15 minutes chair massage: $10, tax included Seasonal gift cards are also available at the clinic. The best gift for your loved ones is a promotion for better health and wellbeing. ********** Previously known as RMT TUINA AND MASSAGE, a clinic located on College Street, Toronto, it is now a healthcare provider with greater variety of services and multiple locations. The MASSAGE or TUINA of WASON style developed by Wason Wu, the RMT and RTCMP, has been liked by a wide clientele, is a unique combination of RMT oil massage, TCM tuina, Thai massage, Shiatsu and other modalities, and is recognized as fantastically effective in reducing pain and stress, and soothing in relaxation. It works especially well with "IT Syndrome". It also provides professional TCM acupuncture, effective for Sciatica, Bell palsy, Migraine, infertility, painful menstruation and many other physical and neurological disorders. TUINA, pronounced /twei-nah/, is an integral part of Traditional Chinese Medicine (TCM), besides acupuncture and herbs . TUINA techniques are especially effective in treating both acute and chronic musculoskeletal conditions, as well as many non-musculoskeletal conditions. Please contact 705-791-1056 or 647-857-8698 (cell) for more information.
Ann Tian
Reflexologist, Aromatherapist, Tuina expert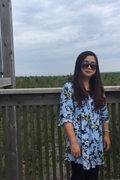 Wason Wu
RMT, R TCMP, R Ac.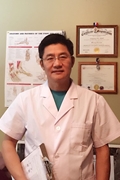 Registered Massage Therapist, Registered Acupuncturist, and a Registered TCM Practitioner. He provides uniquely combined modalities of Chinese Tuina (deep-tissue, non-oil massage), Acupuncture (sometimes combined with cupping), Shiatsu, Thai massage, and Swedish massage. He is good at pain-reducing and stress/tension-relieving therapy.
WASON RMT MASSAGE & TCM ACUPUNCTURE
Unit 5,, 4 Alliance Blvd, L4M 5J1, Barrie
705-791-1056; 647-857-8698
Monday

Tuesday

Wednesday

Thursday

Friday

9:00am - 6:00pm

9:00am - 6:00pm

9:00am - 6:00pm

9:00am - 6:00pm

9:00am - 6:00pm